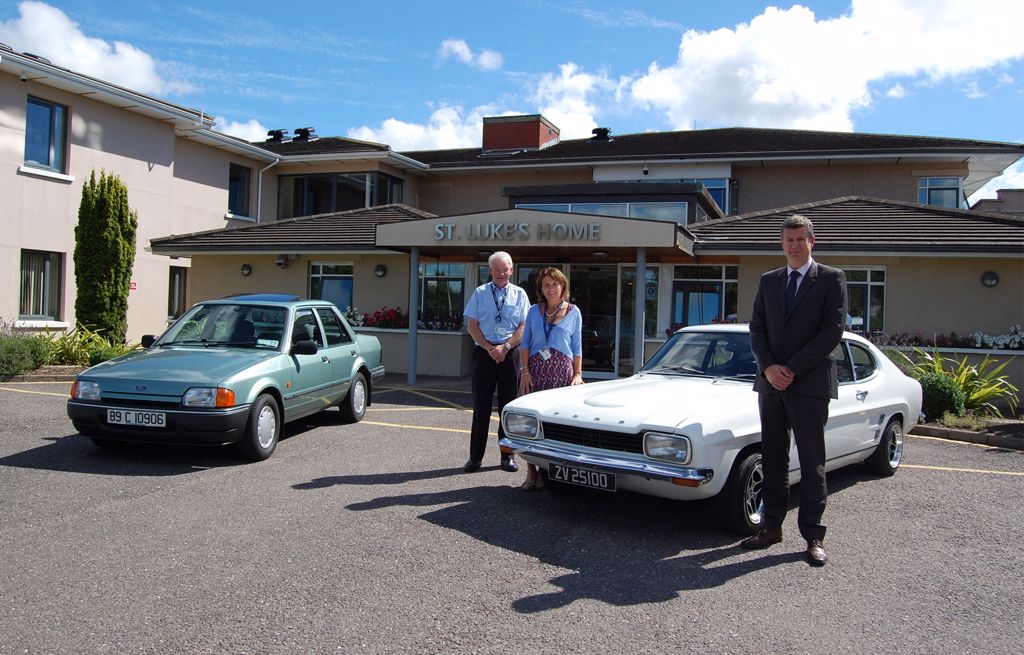 Cork City Ford Sponsor St Luke's Home Event
Cork City Ford are proud to sponsor the Crosshaven Veteran Vintage & Classic Motor Club's fundraising run in aid of St Luke's Home, Cork. St Luke's is a home for elderly people with Dementia and Alzheimers.
This fantastic event gets under way on Saturday the 17th of September with a Static Display in Crosshaven Car Park from 11am.
Sunday the 18th of September is the day of the 'Sunday Run' with a static display at St Luke's Home in Blackrock, Cork from 10am. The run then gets under way at 12.30pm.
Everyone is welcome to come and enjoy the spectacle of these fantastic veteran and classic cars at the displays and on the Sunday Run. Come along, take part and help us raise even more funds for St Luke's Home.
(Pictured: David O'Brien - Chief Executive of St Luke's Home, Oonagh O'Driscoll - Director of Foundation, Cork City Ford's John Nolan and just 2 of the fantastic cars taking part in the run)
Dealer News