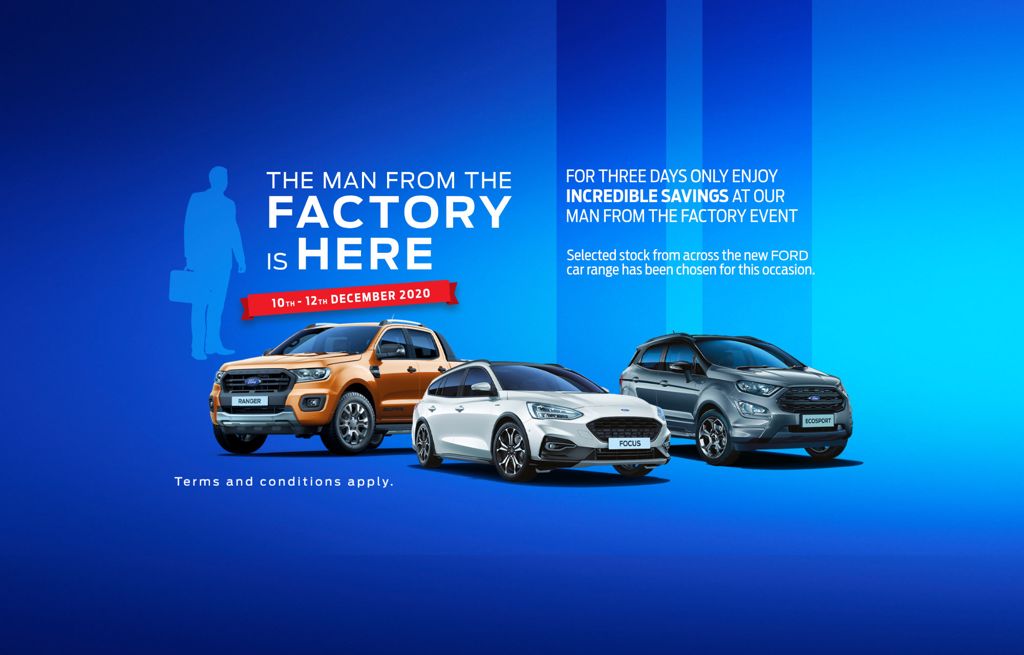 Man from the factory Event!
Exciting News Exclusive to Cork City Ford;
To celebrate the reopening of our showrooms from
December 1st
we are delighted to announce we are running an exclusive event for a limited period with special deals on
New Cars
for 2021.
The 'Man from the Factory' event will take place from the 10th to the 12 December .
To make an appointment simply phone us at 021 4315650 or email us at [email protected] to make an appointment now!
Call Us Email Us


Dealer News