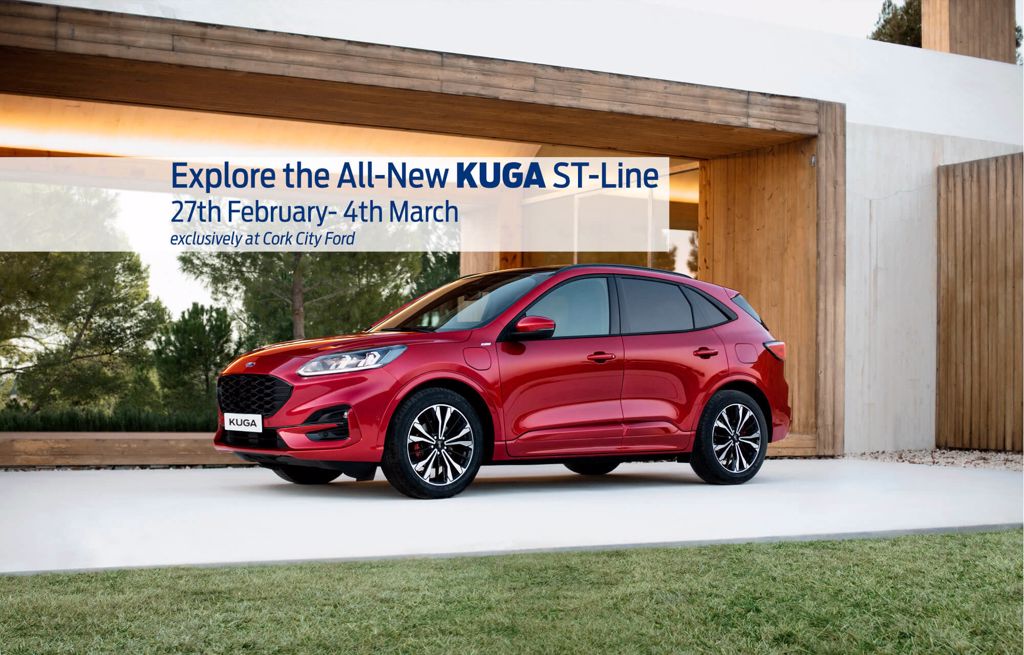 The All-New Ford Kuga has landed!
Cork City Ford is excited to announce that the All-New Kuga has finally landed and is exlusively on display in our showroom! You are invited to come and have a look at this stylish new Hybrid!
Thursday, 27th February until Wednesday, 25th March
This is your opportunity to explore a brand-new Ford Kuga, exclusively at Cork City Ford!
To book an appointment to discuss with our sales team please call 021 4315650.
Dealer News